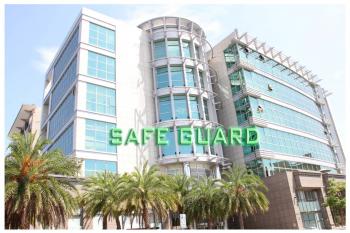 Safe Guard La. Co., Ltd. established in 1975.
Our main products are Ignition Distributor, Ignition Coil, Throttle Body ( ETB ), Idle Air Control Valve ( IAC ), Mass Air Flow Meter Sensor ( MAF ), Crankshaft Sensor and Camshaft Sensor. All of them can be used for variety automobile and marine applications, such as heavy-motorcycle, passenger car , forklift , truck, trailer and so on…
Regarding sensor products, we also have O2 Sensor ( Oxygen or Lamba sensor ), Speed Sensor, ABS sensor, Throttle Position Sensor ( TPS ), Knock sensor, Intake Air Pressure Sensor, Intake Air Temperature Sensor, Oil Pressure Sensor, Water Temperature Sensor , Coolant Temperature Sensor, Manifold Absolute Pressure Sensor (MAP sensor). They could be used for engine, fuel, transmission, brake and cooling systems.
With forty-year development and expansion, our company has gained the highest reputation from mass customers, and also become the most competitive export company with fullest range of varieties of auto parts.
Global marketing of chain stores and hypermarkets are our service targets. To cope with the competitive and ever-changing markets, the company has first class services and high quality of the products, which are durable and reliable. Besides, a Lifetime limited warranty makes Safe Guard La. Co., Ltd. your best choice.

It has been adhering to constant tenet of serving the goodness of the customers. Our company has exerted great efforts to develop broadcast brand new product range of Ignition distributors. For the future, we will continually do effort to technical innovation, management for efficiency, asking quality of products, satisfactory service, and credit for market. Safe Guard La. Co., Ltd. is your obvious choice to considerate in your business.
Profile
| | |
| --- | --- |
| Established in: | 1975 |
| Business Type: | OEM Manufacturer ODM Manufacturer Exporter/Agent |
| Markets: | North America South America / Caribbean West Europe Southeast Asia Mid-East / Africa Australia / New Zealand |
| Main Products: | Ignition Distributor, Ignition Coil, Throttle Body ( ETB ), Idle Air Control Valve ( IAC ), Mass Air Flow Meter Sensor ( MAF ), Crankshaft Sensor and Camshaft Sensor, O2 Sensor ( Oxygen or Lamba sensor ), Speed Sensor, ABS sensor, Throttle Position Sensor ( TPS ), Knock sensor, Intake Air Pressure Sensor, Intake Air Temperature Sensor, Oil Pressure Sensor, Water Temperature Sensor , Coolant Temperature Sensor, Manifold Absolute Pressure Sensor (MAP sensor) |
| Location: | Taiwan |
| Factory: | Taiwan |